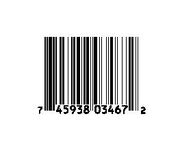 The Healing Barcode is the only barcode that can be used to heal KO'd or injuried monsters after battle. Any barcode off of a Radica package supposedly works for healing. Also the starter monsters in the manual can be used for healing.
they are the only barcode that the HEAL option on the menu screen responds to.
The barcode must be scanned individually for each monster that is injured. Meaning generally three scans after each battle.
Any barcode with the pattern 7459380XXXXX will act as a healing barcode.
Ad blocker interference detected!
Wikia is a free-to-use site that makes money from advertising. We have a modified experience for viewers using ad blockers

Wikia is not accessible if you've made further modifications. Remove the custom ad blocker rule(s) and the page will load as expected.